Compare Gas Prices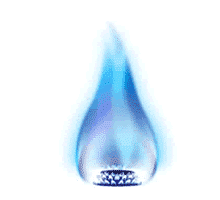 When was the last time you thought about your gas supply? Chances are, you've pottered along, paying your gas bills and tutting about the amounts, without really thinking through what your options are. After all, if your heating or hot water system runs on gas, there's not really a lot you can do about the cost of running them – or is there? A growing number of people are now refusing to accept the status quo when it comes to their gas prices. They are actively checking out the prices which other energy suppliers can offer and comparing gas prices. This process, known as a gas comparison, or gas switching, can be a powerful tool in limiting the amount you have to pay out. We can show you how to compare gas prices, finding you the cheapest supplier for your particular needs.
How do I go about comparing gas prices?
In order to find out how much your gas would cost if you purchased it through another supplier is to find an energy bill. This could either by a paper one or look at your online billing history. This will tell you how many units you've used over your previous billing period and how much this has cost you. It's usually best to use yearly totals if you can, as there can be considerable seasonal fluctuations, particularly when it comes to gas usage. Once you've got an idea of how much gas you actually use, it's time to see how much each provider would charge you for it, using our online compare gas prices.
What happens once I've compared?
To start comparing, enter your energy data and location, along with some other basic information. Then let us compare gas prices from a variety of providers for you. We compare not only basic price per unit, but also deals which offer competitive rates for particular usage bands, fixed-term deals, and similar offers. This means that the top deals we find for you are exactly right for your particular usage and needs – a customised solution to your gas energy usage. You are under no obligation to opt for the best price, but many people do end up switching, simply because of the cash savings.
Cost is not the only benefit to switching!
Most people are motivated by the idea of saving their hard-earned cash without having to turn down the thermostat. However there are other reasons besides reducing bills which drive people to switch suppliers or compare gas prices. If you care about the environment, switching energy supplier enables you to opt for a greener provider. Perhaps one who doesn't use gas obtained through fracking, or who provides gas created through the use of biofuels or anaerobic digesters. The technology behind the more ecologically sound gas production is constantly being updated. We work with a range of providers who put the planet in front of profit, enabling you to ensure that your gas is ethically is produced with as little environmental impact as possible.
Enhanced customer service and rewards
Not every supplier is the same when it comes to customer care. If you've been dissatisfied with the care you've received in the past, switching could be the perfect solution. Our selection includes suppliers who've been well-rated for their customer service by reputable sources, as well as those who don't perform so well. By customising the information you give us, we're able to find you providers that prioritise things which are important to you, providing a good match for your individual requirements.
What do I have to do to switch?
Once you've had a chance to compare gas prices and have selected a suitable provider, you will need to fill in the form they provide and submit current meter readings. Your old supplier will be contacted by your new supplier, so expect a final bill or some other form of communication from them. Provided there aren't any issues, your switch should take somewhere between two and four weeks to take place. The process is straightforward and requires very little effort on your part – the energy companies do most of the work! Remember that if you later change your mind and don't want to go ahead with the swap, or find that the offer isn't as suitable as you had originally thought, you don't have to go ahead. You have fourteen days to change your mind, so make sure you read the terms and conditions carefully to check you really are getting a product that's best for your circumstances.
Can anyone switch?
Most people are able to switch without any problem at all. Occasionally, where a large amount of money is owed or there is some dispute regarding the gas provided. An existing supplier may refuse permission for the swap to take place until the matter has been resolved. Normally you will receive a final bill and that will be the last you'll hear of your existing supplier, aside from a phone call begging you to stay with them! If you experience any difficulties, it's important to contact your existing supplier promptly to try and sort the situation out. For bill payers who find that they're unable to switch at the current time, it's always worth trying again in a few months. Deals are always changing and it's highly likely that a more attractive offer will be available the next time you compare gas prices.
We allow consumers to compare gas prices across a wide range of suppliers, including green energy providers and those which offer other advantages. Our clients are able to compare duel-fuel tariffs as well as gas-only options, enabling them to find the most economical way of obtaining the energy they need. Switching supplier is almost always cheaper than sticking with the same one, year in, year out. Providers often penalise loyalty, so it makes sense to shop around and save! Why not compare now and see how much less your gas bill could be next quarter when you switch to another provider?
Compare energy prices
---
*Befuddled.co.uk energy comparison service that helps customers compare gas prices is powered by Energylinx Limited. Energylinx is fully accredited to the Ofgem Confidence Code to compare energy for domestic consumers. No common ownership or control rights exist between us. Using Befuddled.co.uk can help you compare energy prices as we are a energy comparison site.