Switch Energy Suppliers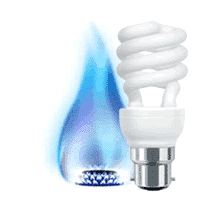 If you have decided its time to switch energy suppliers and save money, read on to find out how the energy switching process works.
How do I switch energy suppliers?
Get your latest bill
We will need to know a bit about the details of your current provider. This includes the name of your tariff and how much you spend on electricity. You can find all this information on your most recent bills or the annual statement sent by your energy supplier. If you don't have your latest energy consumption available to you, our estimation tool can work it out for you based on your household information. If you are moving or have recently moved to a new house, you can also use our energy comparison tool to get an accurate quote and switch energy suppliers online.
Choose a tariff
Once you have entered your information, you will be taken to a page that displays a list of suppliers that offer you the best deal than the one that you are currently on. Once you have decided to switch, and have chosen the tariff you wish to switch to, you will be directed to a page with a switching form. Once you enter your details, your new energy supplier will calculate your new bill and send the details of the new reading to your old supplier who will then send you the final bill.
Check your balance
Once the final bill is issued to you by your old supplier, you will be able to see whether or not you have a credit or debit balance, and how you much money owe them. Here comes the best part. If you have not paid enough to cover the energy you have been using, or if you have fallen back with your energy bill for whatever reason, you will still be able to switch as long as your debt does not exceed £500 and you will have to arrange a payment plan to pay your previous supplier what you owe them.
Energy switching period
Confirming your switch takes only a few minutes, but the actual energy switching process takes 21 days. This also includes a 14 day cooling off period in the event you change your mind and want to cancel the switch. As mentioned, the changeover process is easy and does not need a plumbing or re-wiring. Your new supplier and the old supplier will schedule a date between themselves and will notify you of the date of the switch.
Switching to a credit meter
If you have a prepayment meter you can switch to a credit meter. The process is fast and straightforward. Realise that some suppliers charge to switch from prepayment meter. So be sure to contact your provider to find out if they charge for the prepayment meter change. If you can't switch to a credit meter, consider switching to a prepayment tariff that offers a better deal.
Energy Switching FAQs
Below we have listed some of our most commonly asked questions with regards to energy switching. With our FAQs, we hope to have answered all your questions.